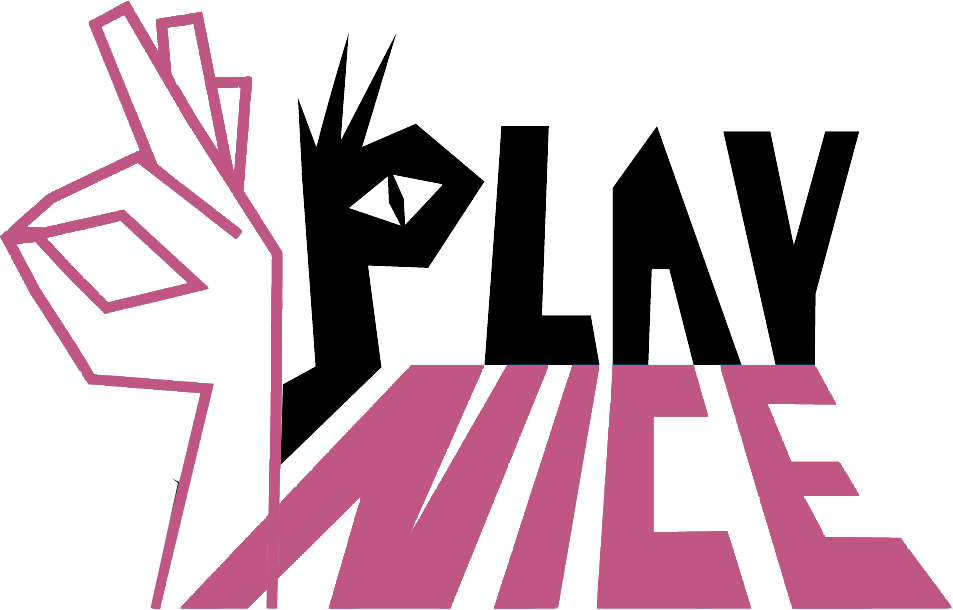 Play Nice is a collective of writers, creators, artists and professional leg-pullers based on the southernmost tip of Africa. We are passionate about telling stories, creating characters and building empires by working with creatives on the continent because we believe home is where the heart beats.
Animation is our bag and we've successfully created and sold our own ideas, as well as worked on commissioned projects. So, whether you're looking for wordsmiths or brains for hire, we're your go-to-pals for all things story.
We develop and create content, with a specific focus on Africa, and have worked with Disney, eOne, Wekids, Baobab Studios, Snipple Animation, Netflix, Lucan and Triggerfish Animation Studios.
Original IP

We're always working on our own ideas and developing content for both features and series. Alas and alack some of our shows have been optioned already but get in touch to find out what else we're playing with on our development slate. We currently have our own projects in development with Disney, eOne, Baobab Studios, Netflix, and Triggerfish Animation Studios.

Development

If you're in development hell ... yes, we've been there, we're on hand for all your story needs. We do concept and character design, story ideas, scriptwriting as well as those damn bible write-ups and rewrites. And if you're in development Groundhog Day ... yes, we've been there too, you might just need a fresh perspective so don't be shy. We play nice.

Writing

We're also available for scriptwriting, script editing and comedy mash (we don't punch) ups. Between us, we have written a couple of feature films and have been hired to write on a number of shows.
Kiya and the Kimoja Heroes
There's a new superhero coming to town!
This preschool series follows Kiya's high-action dance and martial arts adventures. She lives in the South-African-inspired Kimoja City with her two best friends, Jay and Motsie. Together, they use their crystal-charged powers to shine bright and make things right in their community.
This show is very special to our hearts as it embraces the spirit of community and diversity in every way. Created by Marc Dey and Kelly Dillon, it has come to life through the collaboration of the combined voices, minds and talents that span the continent and globe - including our very own Play Nice pals, Tshepo Moche and Raffaella Delle Donne.
Kiya is being produced by Entertainment One (eOne), Hasbro's entertainment studio, Triggerfish, Frog Box and TeamTO, in partnership with Disney Junior and France Télévisions.
Kiya debuts on Disney+ - and other platforms - in 2023.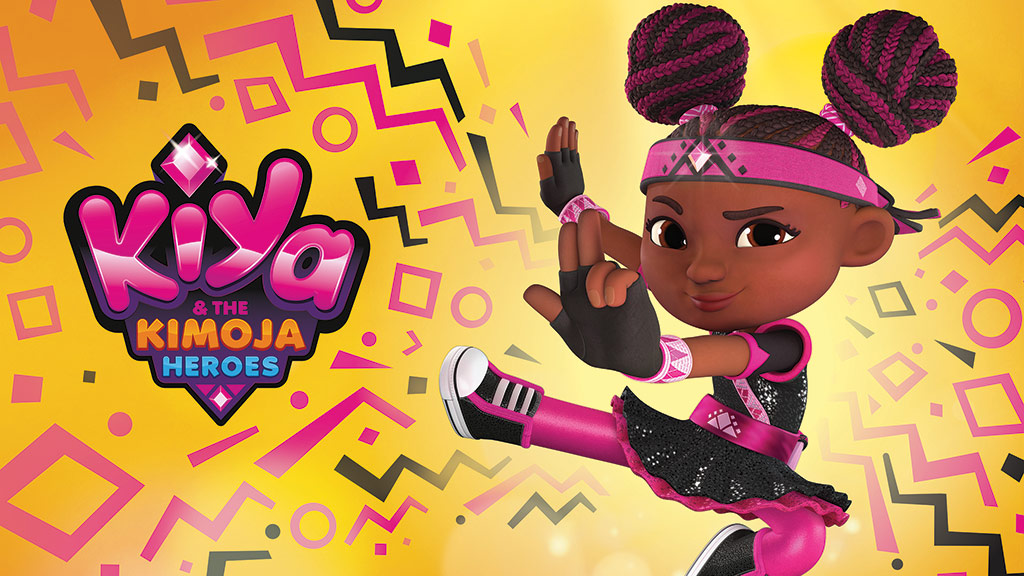 Other shows we've developed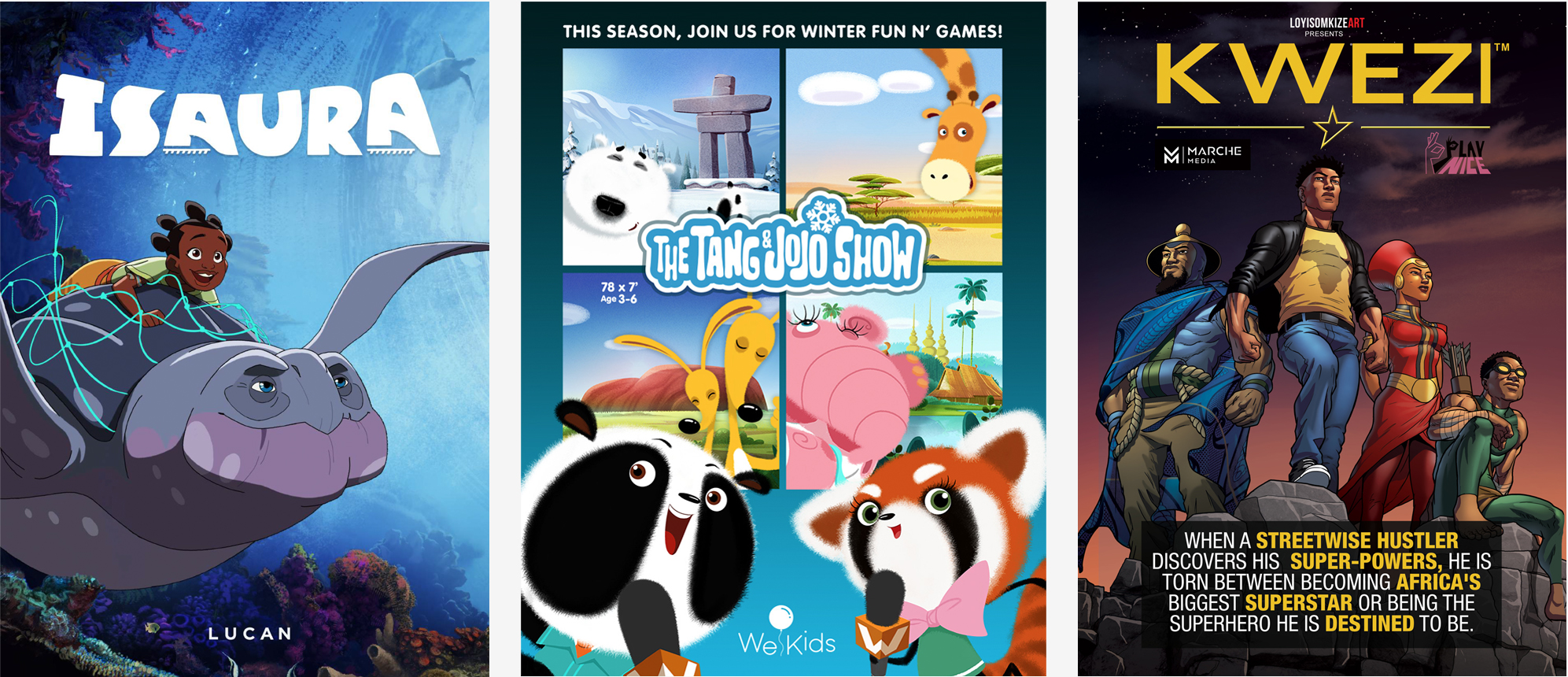 Shows we've written on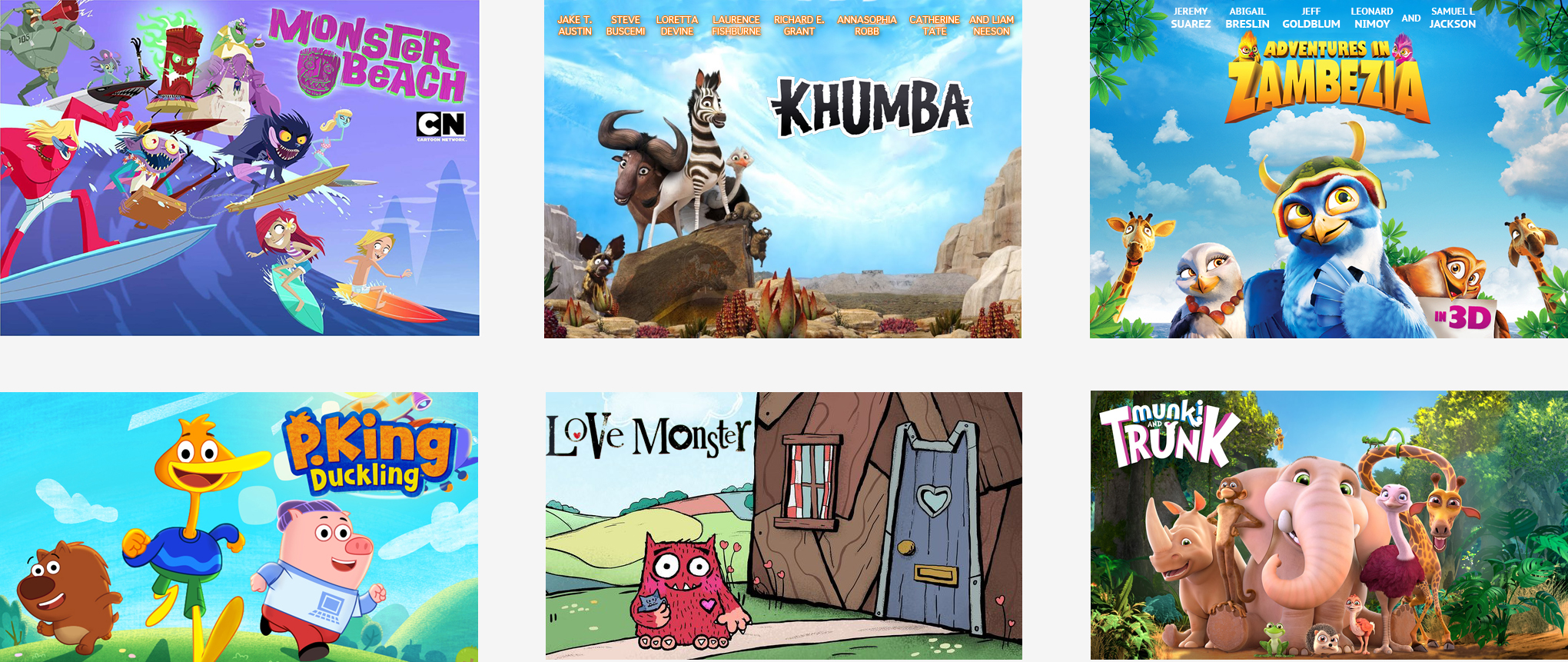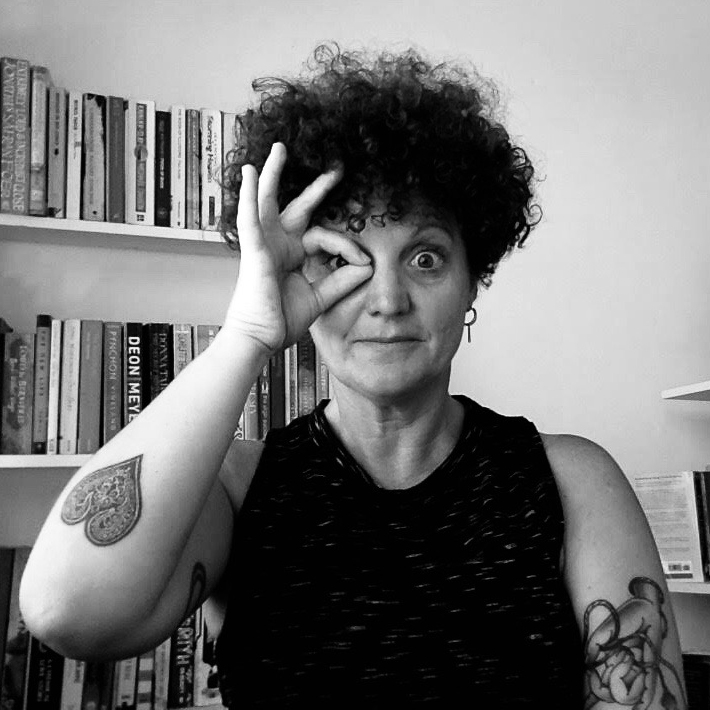 Raffaella Delle Donne
Raffaella is a creator, writer and professional leg-puller with a dark, warm heart, a sharp tongue and a funny bone. She is currently working as a writer and Executive Creative Consultant on Kiya, a new preschool series produced by eOne, Triggerfish, Frog box and TeamTO, in partnership with Disney Jnr.
Raffaella works as a writer on a number of animated series including, Love Monster (UYoung/BBC) and Monster Beach (Boomerang/Cartoon Network). She co-wrote the award-winning animated features Adventures in Zambezia and Khumba (Triggerfish Animation Studios) and was the TV Development Executive for the Triggerfish/Disney Storylab which incubated multiple shows and features, including Mama K's Team 4 acquired by Netflix.
Watch the trailer for Love Monster.
Watch the trailer for Monster Beach.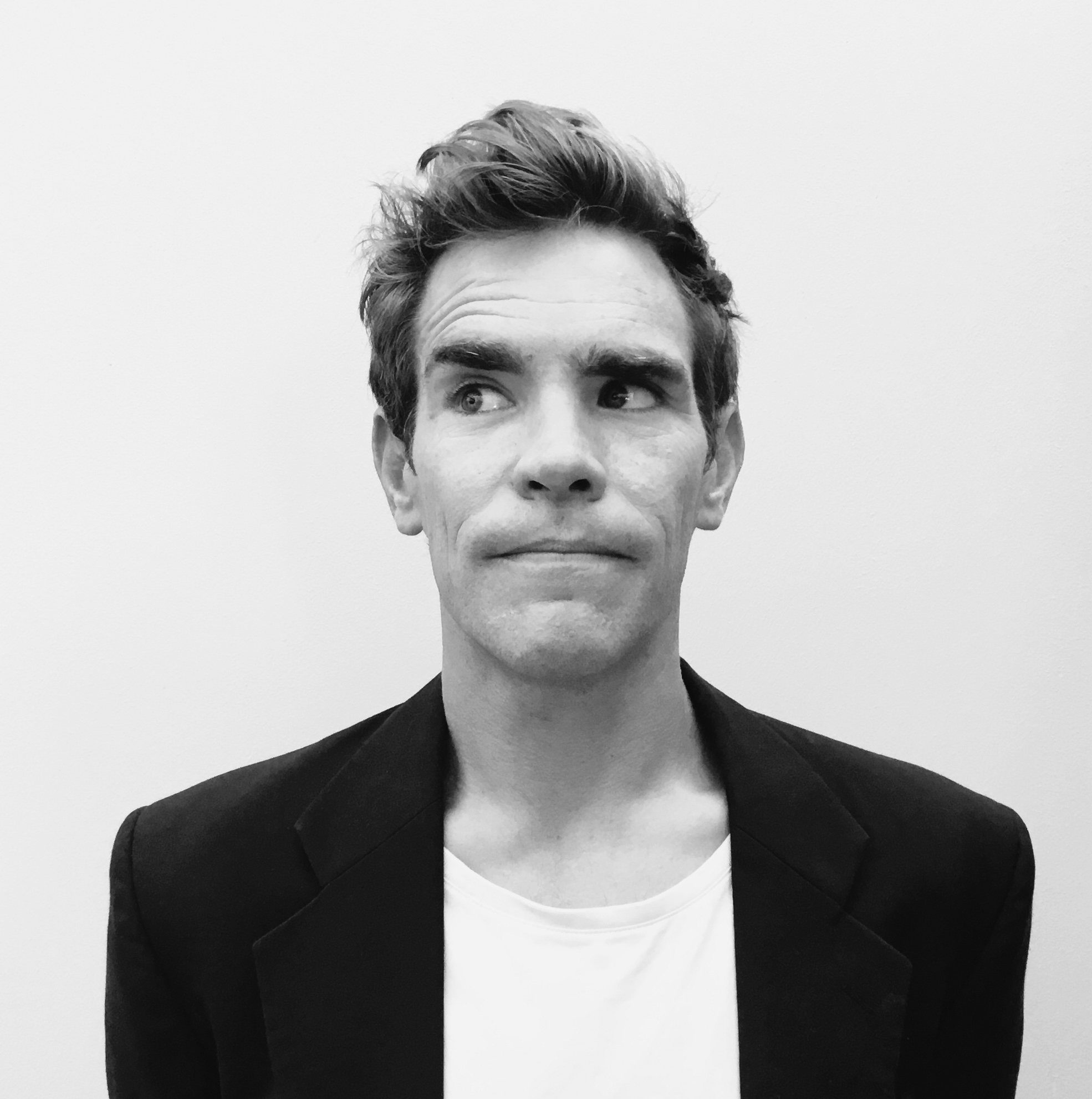 Marc Dey
Marc is a scriptwriter and creator who has the most fun when he's hanging out in his imagination. Years of watching cartoons and behaving like a kid have paid off because now his show, Kiya is in production with eOne, Triggerfish, Frog box and TeamTO, and will be broadcast on Disney+ and Disney Jnr in 2023.
Marc has a decade of experience in the learning industry as an educational specialist and now works as a writer for hire, creating scripts and assisting in the development of a number of properties. So far he has written stories about clumsy ducks, stressed out squirrels and alien delivery men. Marc's greatest achievement was creating two super imaginative daughters who inspire him every day to create stories that are wacky, weird and filled with heart.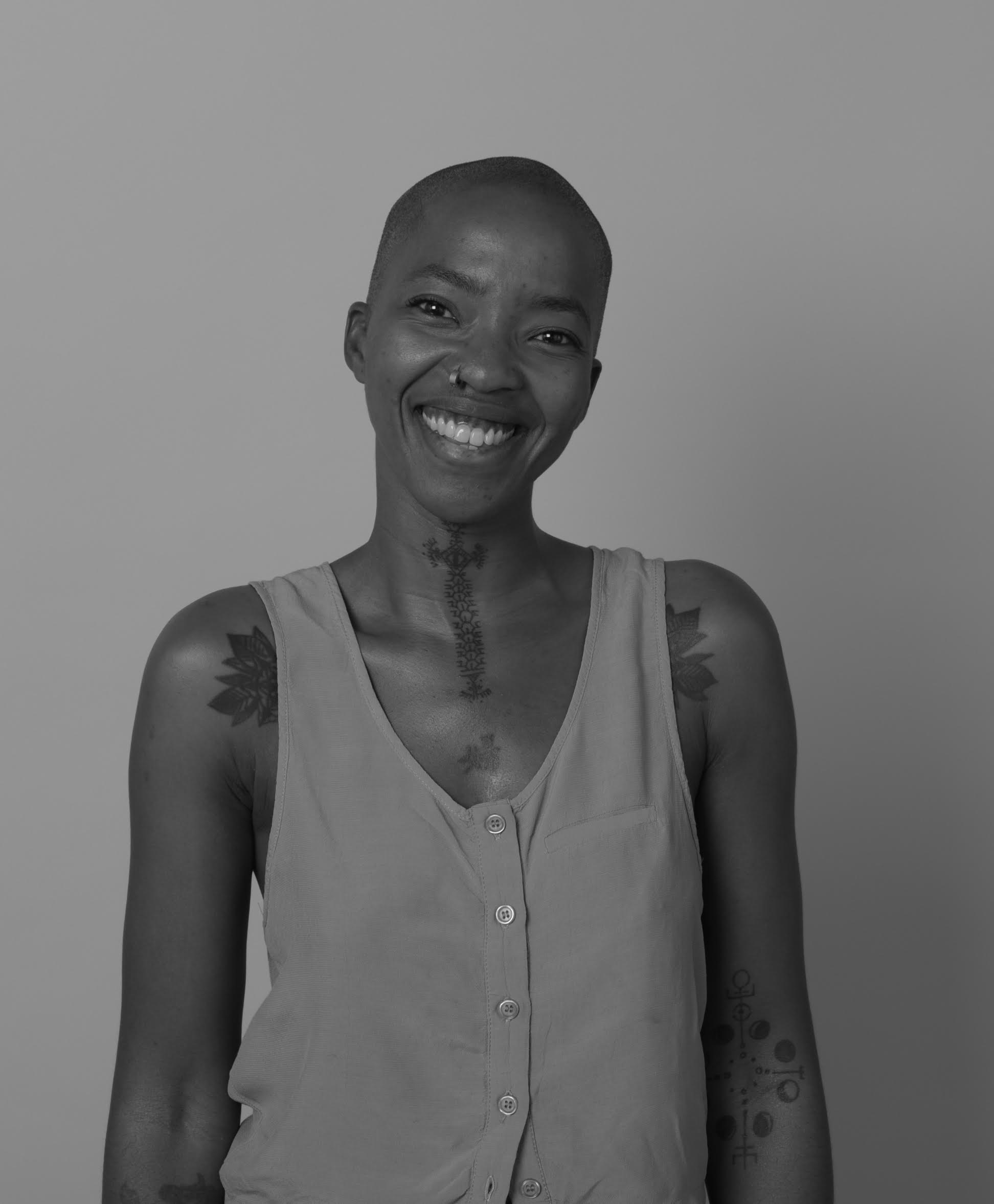 Tshepo Moche
Tshepo is a writer, director, mother, activist and all-round good human being. She spent her early years writing for local television crime and drama series and lecturing Television scriptwriting at AFDA Film School. Tshepo stepped into the animation space working as a writer on Netflix's Mama K's Team 4. Currently working as an Executive Creative Consultant and Writer on Kiya, a preschool series produced by Triggerfish, eOne, Frogbox, TeamTO and Disney Jnr.
She's now also taking a seat in the Director's chair as part of the Disney/Triggerfish Kizazi Moto short film anthology. She continues to work in both animation and live-action, developing and scriptwriting with the likes of Urucu Media, Zodiak Kids and Illuminated Films. With a focus on youth development and education, the African narrative and social/gender-based subject matter. Mothering is one of her greatest party tricks and she's also known to accept pizza and wine as payment for services rendered.